Rogue vs Evil
Following players feedback, I've juiced combat so that it's clearer what is happening. Attackers now move towards targets and hits are highlighted with red tinting #gamedev #indiedev #screenshotsaturday: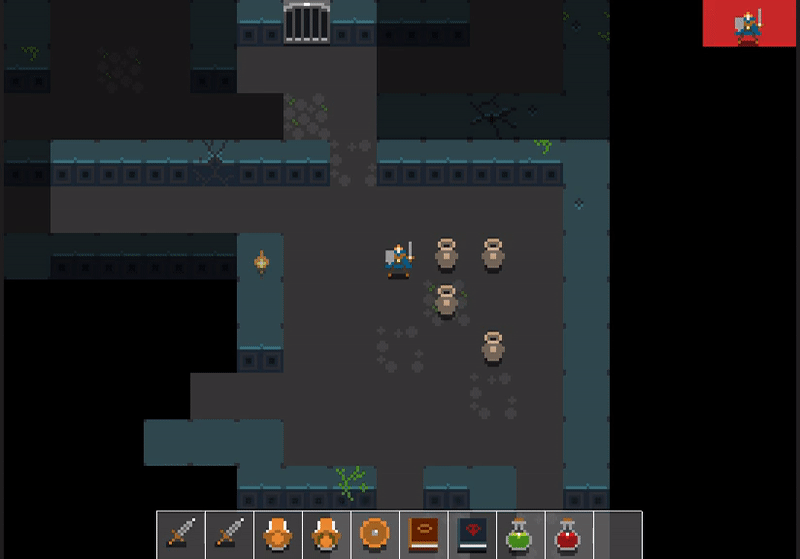 I've also been enhancing performance by avoiding texture swaps, which were happening a lot when there were a lot of enemies, because monsters and floors were in different image files. They are now packed automatically into a gigantic file, hereby avoiding swaps; which I believe could cause some lag in browsers.
I'm now working on finishing another dungeon and will release an update of the demo after that. I will also either add support for skills or for #android, I don't know what I'll do first.