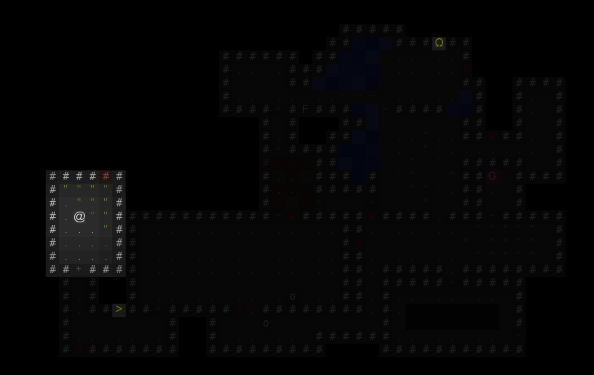 There is a room here (see the shading on the bloodied wall, but no door got spawned.

Addendum: I've noticed that sleeping enemies wake up through walls. Maybe add a check to see if there's a wall between myself and the enemy, when and if the game is updated.
Addendum 2: Spellcasters, such as the Chaos Fairy and Orc Sorcerer, can cast spells through other enemies (and sometimes, with the Master of Rats and dragon's breath, through walls), while I cannot.
Addendum 3: Sometimes, when transmuting a rune, the rune is deleted instead of transformed. I've noticed this happens more when I have large amounts of runes in my inventor

Addendum 4: I cannot get the downloaded game to work, no matter what I try.